Fairfax, Virginia – November 1, 2021 – MAG Aerospace announced today that co-founder and Chief Operating Officer (COO), Joseph Paull, is stepping down from his role and will transition to the Vice Chairman of the Board of Directors effective November 1, 2021.  Joseph Reale, who has served as president of MAG Aerospace (MAG) since January 2020, will assume the position of president and COO.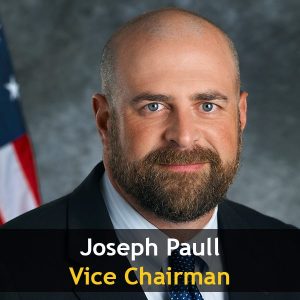 "There is no person, including myself, who has contributed more to MAG's mission, culture, and success than Joseph (Paull)," said Joe Fluet, Chief Executive Officer of MAG Aerospace. "He and I quite literally hatched the idea for MAG in a "man can" in Afghanistan, and we have worked side by side since that moment to grow the company into the very special organization it is today. Over the years I have worked with countless leaders, officers, managers, and professionals, and I cannot think of anyone who better exemplifies MAG's core values of Serve-Win-Perform. Over the years since our founding, his commitment to MAG, work ethic, and unmatched operational ability have provided the fuel our company has used to grow. His immense talent will be missed in so many ways, but our loss is mitigated by the fact that Joseph (Paull) will continue in an active role as Vice Chairman of the company."
"I am humbled by the success MAG has experienced since the launch of the company eleven years ago," Paull said. "I wholeheartedly believe Joseph (Reale) is ideally suited to assume the role of COO as we plan for 2022 and onward. With his experience and vision, he will oversee the company's overall operational and administrative functions as MAG continues to grow and diversify in an ever-changing defense landscape."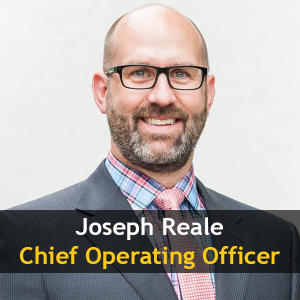 "I have full confidence Joseph Reale is committed to growing our business while preserving the best of our values and culture," added Fluet.
With over 25 years of government services experience focused on new business growth, shared services delivery, and strategy, Reale has been instrumental to MAG Aerospace over the last two years in pursuing strategic objectives, maturing company infrastructure and accelerating growth in its core markets. Previously, Mr. Reale served as president of Camber Corporation, a wholly-owned subsidiary of Huntington Ingalls Industries, where he had full leadership responsibility of all operations, strategy, and financial performance for a portfolio of services that included protection and intelligence, Agile software development, data analytics, modeling and simulation, unmanned systems as well as training and engineering. Prior to that, Joseph served as vice president for the Defense Solutions Group at Science Applications International Corporation (SAIC).
About MAG Aerospace
Fairfax, VA-based MAG Aerospace is a leader in providing and enabling real-time situational awareness to help its customers make the world smaller and safer. MAG delivers full spectrum C5ISR Services (integration, operations, training, and technical services) and other specialty aviation to customers around the world. For more information on MAG Aerospace, please visit www.magaero.com.
Search Posts

Recent Posts