Transforming Technology
We Bring Forward The Future — Across All Domains — To Government and Commercial Customers Around The World!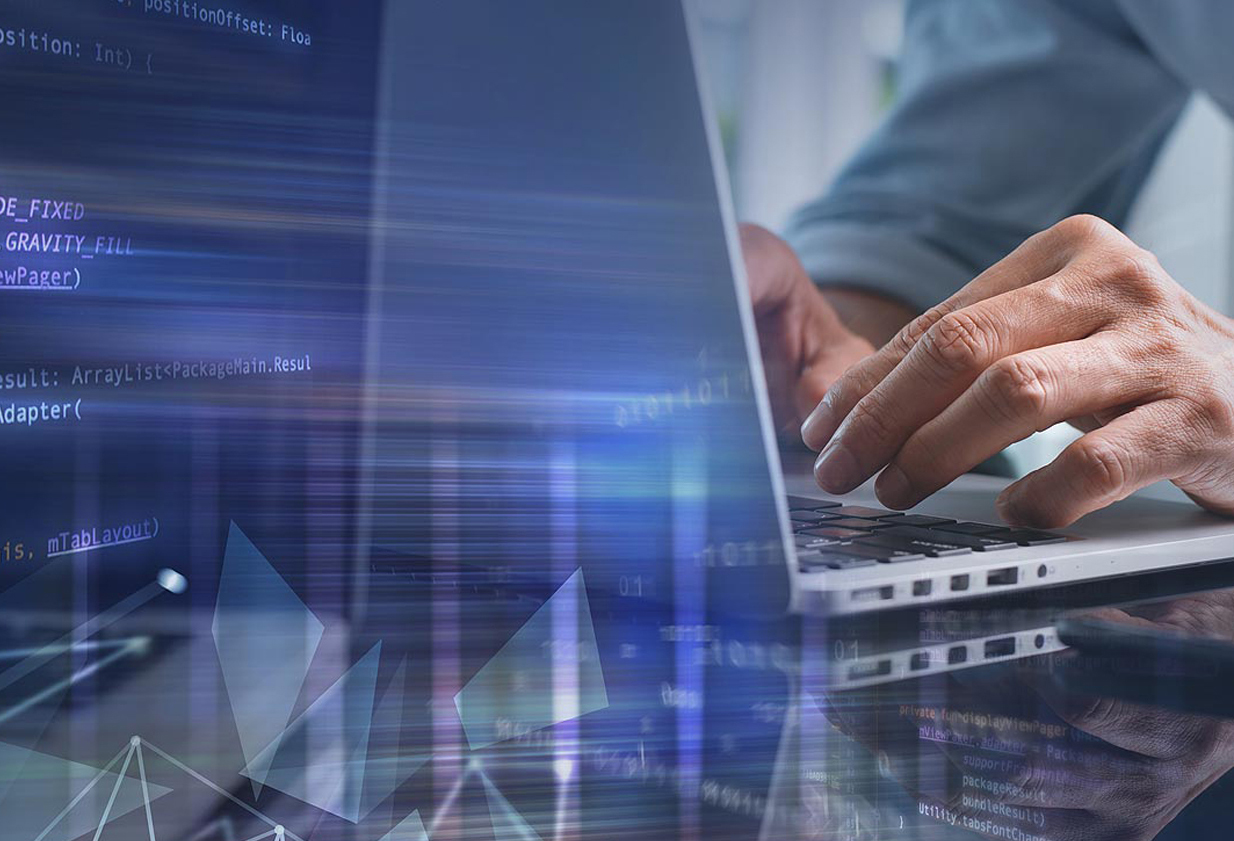 Making the World Smaller and Safer
MAG's Innovation Centers create a community, where people from every industry, job title, and experience level can network, learn, and build relationships to address some of the world's most complex problems.
MAG makes technological impacts in sectors such as Communications, Defense, Cyber, Software, Networking, Aerospace, and Analytics by leveraging our cutting edge-technologies and domain expertise.
MAG Innovation Centers directly contribute to our global mission of Making the World Smaller and Safer for our nation and foreign allies by providing JADC2 capabilities and empowering our leaders with proactive, synchronized, and most notably, real-time decision-making abilities.
Explore Our Innovation Centers

Mid Atlantic Innovation Center
Our personnel look beyond today's technology solutions to fuel creation of next-generation technologies that meet future needs. MAG personnel manage day-to-day operations of a large customer lab facility consisting of 33 independent laboratories supporting Development, Integration, Testing, and Certification of Enabling Technologies in in Artificial Intelligence, Network Operations, Open-Source Software, 5G, and Software Defined Radios.
Read More

New Jersey Innovation Center
MAG's Tinton Falls, NJ Innovation Center utilizes our company's breadth of engineering prowess in various technological disciplines to bring together a unique capability enabling Rapid Prototyping, Development, and Concept-To-Production Engineering Capability.  Our New Jersey Innovation Center is certified to handle work at the highest levels of national security.
This center provides world-class Software & Systems Engineering, Research & Development and Cybersecurity capabilities in a cutting edge facility using trusted Capability Maturity Model Integration (CMMI) Level 3 processes in both Government & Commercial industries.
SOFTWARE ENGINEERING
Our Tinton Falls, NJ Innovation Center adapts the company's standardized, CMMI-DEV L3 software development processes to create an innovative Secure Software Development Life Cycle (S-SDLC) that combines Software Engineering, Cybersecurity, Risk Management, Quality Management, Project Management Processes, and best practices into a fully integrated, mature, secure software development framework.
SYSTEMS ENGINEERING
Our Systems Engineering Lab provides Full Life Cycle Support (e.g., Hardware, Design, Integration, Test, Deployment, Logistics, Cybersecurity) for complex systems using our adapted CMMI-DEV L3 processes. Our capabilities also include, but are not limited to, Development, Sustainment, End of Life Component Replacements, Hardening, and Reverse Engineering.
CYBERSECURITY
The MAG company standard CMMI Level 3 Rated processes have been molded to include the best industry cybersecurity practices. The MAG Innovation Team injects security-based requirements directly into the initial requirements gathering process to help identify what the applicable security reviews,  tests, and implementations requirements are for any given release. This provides the most secure path and inherently increases security posture as the lifecycle progresses. The lab also utilizes the latest standards of security tools (e.g., Interactive Application Security Testing (IAST), Static & Dynamic Application Security Testing (SAST/DAST), and Runtime Application Self Protection (RASP) to continually evaluate the security of our programs. We also include but not limited to, DoD specific reviews to include SRGs, STIGs, and MAC specific accreditations.
PROTOTYPING/R&D
Our MAG Innovation Team provides Design & Development Solutions to problems via simulations & other proof of concept type avenues. Quicker turnarounds are afforded using Rapid Application Development (RAD), Prototyping, System Mockup, and Reverse Engineering.

FACILITY
The Tinton Falls, NJ MAG Innovation Center is a fully staffed & secured facility with a classified area that offers SIPR connectivity, full HVAC, and power. The main & classified areas are equipped with a Fike FE25 clean agent fire suppression system. The expansive lab encompasses Integration, Assembly, System Build Outs, Physical Prototyping, and Testing.
CORE COMPETENCIES: 
System Engineering System Implementation
Installation System
Software Architecture
Software Design
Engineering Database Design
Maintenance
Big Data Analytics
UI Design
Development Desktop Applications
Web Applications
Cross Domain Solutions Configuration
Management System Documentation
QA Testing
Cybersecurity Research & Development
Read More

North Carolina Live Virtual Instruction Innovation Center
Our Cutting-Edge North Carolina Live Virtual Instruction Innovation Center provides a means to train complex ISR operations to support the next generation battlefield and the latest Agile Combat Employment (ACE) doctrine.  Thanks to the high level of fidelity of the integrated simulation, students will be able to practice checklist procedures, principles of crew resource management, and Tactics Techniques and Procedures of future area of operations before being deployed.
The facility includes 10,000 ft² innovation center and 2,000 ft² training facility that supports Live, virtual, constructive (LVC) training on MAG simulators
Our state-of-the-art training facility provides a means to train complex tactical ISR operations from the safety of our hangar while avoiding the risk of weather limitations, maintenance complications, and prohibitive cost of real-world flight operations. Thanks to the high level of fidelity of the integrated simulation, students will be able to practice checklist procedures, principles of crew resource management, and Tactics Techniques and Procedures of their future area of operations before the crew members reach their deployed location.
Each course is five days in length and offers 40 hours of instruction. Our cadre is comprised of highly trained ISR professionals with diverse operational, technical, and military experience.
We can also come to you! Our Mobile Training Team will come to your facility; bringing everything you need to complete your certifications.
Learn More
Read More

Maryland Interoperability Innovation Center
Our Maryland Interoperability Innovation Center provides Software Engineering, Modeling & Simulation, and Hardware Design for a variety of Communications.  We provide Rapid Acquisition, Development, Integration, and Test Support Services, enabling critical component deliveries to meet aggressive development and low-rate production schedules.  At this innovation center, we ensure that industry radio, software defined radios and waveform development efforts are cost-effective and align with our customer's domain architecture. Our Design, Development, and Fielding Support has increased legacy communication capabilities, enhanced operational effectiveness, and reduced lifecycle costs with our work on 5G technologies.
The Maryland Interoperability Innovation Center Contains a SATCOM Lab focused on satellite terminal development, interoperability, integration, test, and repair. The SATCOM Lab consists of three (3) major elements:
A Radio Frequency Lab
A Mobile Lab outfitted for Airborne Satellite Terminal Development, Integration, and Functional & Performance Certification Testing
CONUS Satellite Network to Support Advanced Testing
Our Maryland Interoperability Innovation Center has a full suite of Ku-band, L-band and modem test equipment. The lab also has test fixtures and troubleshooting tools supporting repair of commercial antenna and modem products. The innovation center houses an environmental chamber instrumented for Ku-band and L-band devices, which is used primarily for environmental screening/testing of modems and antenna RF components using cold and heat cycles. Other infrastructure includes satellite network infrastructure (Hub, Routers, Switches, VPN Devices, etc.) to support Satellite Terminal Development, Integration, Test, and Repair.
The Maryland Interoperability Innovation Center also consists of a customized vehicle outfitted with racks, LRU mounting trays, wiring, cabling, power systems, test equipment and airborne satellite terminal equipment focused on creating a "real-world" mobile test environment. The mobile lab enables Over-The-Air (OTA) satellite testing in conjunction with the CONUS satellite network. The mobile lab also serves as a final Quality Assurance (QA) step for equipment prior to our integration on our customer's platforms.
The CONUS satellite network consists of a MAG owned Evolution Hub hosted at a commercial teleport. The teleport connects the Hub on the IF side to IF/RF converters, RF receivers/transmitters and an 11-meter satellite antenna pointed at Intelsat's G-16 satellite (other satellite options are available). The teleport connects the Hub on the baseband side to the public Internet (private fiber options are available). The network is remotely managed by MAG. The satellite network routinely supports mobile lab testing and has also been used for flight test support.
Read More

Classified Customer Innovation Center
MAG runs an Innovation Center for a classified customer to perform Cyber Penetration & Vulnerability Testing and support the operations of an intelligence community customer. We Design & Develop crypto devices while also supporting the development of an intergovernmental military alliance radio interconnection device – both are active in the field presently. Our premier engineering support provides Software Development, Network Characterization, Networking, and Cybersecurity Engineering Expertise to perform Architecture Analyses, Design, Implementation, and Testing for Research & Development Projects to transition into Programs of Record. We analyze emerging networking and control systems, assess end-to-end cybersecurity implications, identify capability gaps, and implement Communications Security (COMSEC), Transmission Security (TRANSEC) cryptography, key management, and cross domain information exchange solutions.
MAG provides Test Engineering Services supporting Space & Terrestrial Communications Customers throughout the US Government.  In addition to providing innovation support, we manage the customer Innovation Centers to include Shipping & Receiving Services, Asset Control, and Property Book Accountability in support of Next Generation Technology Fielding. Our services span five laboratories, each with very large inventories, 100% inventory auditing, and the processing of new and turned-in equipment.
Read More

Georgia Interoperability Innovation Center
Our Georgia Interoperability Innovation Center (Southeast Region) provides DevSecOps, Software Engineering, Technology Insertion & Configuration Baseline Management for the development of legacy, new and emerging communications technology to ensure interoperability throughout the user base. We simultaneously test and build software with security and functional capabilities in mind from the very early stages.
Georgia Interoperability Innovation Center Capabilities:
Increase deployment rate and how frequently a new software release can be deployed into the operational environment.
Fully automated risk characterization, monitoring, and mitigation across the application Lifecycle.
Software updates and strengthening at the speed of operations.
Expedite mean-time to production: the average time it takes from when new software features are required until they are running in production.
Read More

Southern Region Florida Interoperability Innovation Center
Our Ft. Walton Beach, FL Interoperability Innovation Center provides an innovative environment where technology can be rapidly prototyped, integrated and inserted to ensure interoperability and relevance throughout capability life cycle.  Our facility provides an environment for pioneering new technologies that can be rapidly prototyped, integrated and fielded, and provides a physically common location for multiple stakeholders in the solution value chain.  We utilize our Commercial Solutions for Classified (CSfC) certification as an important method of leveraging commercial technologies and products to quickly deliver secure cybersecurity solutions
We provide Development, Integration, and Testing Support for Next Generation (1 – 5-year outlook) Communications & Networking Technologies and Solutions. In support of a national security client, we provide full stack agile software development services and have deployed a cross-agency, emergency collaboration & communications software tool deployed on government classified networks. In support of a commercial customer, we provide low-cost sensor training simulation solutions and U.S. Army Training and Doctrine Command level courseware development and training.
Our 25,000 ft² Facility Is Designed to Support:
10,000 ft² traditional & virtual innovation space
  6,000 ft² conference & training space
  1,000 ft² multimedia
  7,000 ft² individual & team offices
Read More

Florida Technology Integration & Innovation Center
Our Titusville, Florida (Space Coast) Technology Integration & Innovation Center delivers mission ready technology solutions on all platforms and systems. We are able to provide quick reaction, cost effective Technology Integration, Systems Engineering, Manufacturing, Testing, Certification, Training, and Logistic Support Worldwide.  We work with our customers to support fleet modernization, upgrades, and equipment upgrades to inject the latest technological advances into programs worldwide.
At our Titusville Technology Integration & Innovation Center we maintain all levels of commercial & industry best certifications as well as serving as the center of our more than 35 proprietary innovations.  Our Innovation center allows for full machining capability, water cutter, dual 5-axis CNC systems, and FAA Certified SD printer.
The Titusville (Space Coast) Technology Integration & Innovation Center provides robust Prototyping & Manufacturing capability to quickly Design, Build, Integrate, and Certify Rapid Innovative Solutions for our customers which includes:
50,000 ft² Technology Integration Area
12,000 ft² Manufacturing / Machining / Kitting
6,500 ft² Engineering / Design / Lab
8,000 ft² Office
Machining Capability: Water Cutter / CNC System
Read More
Our Innovation Teams
bring forward the future.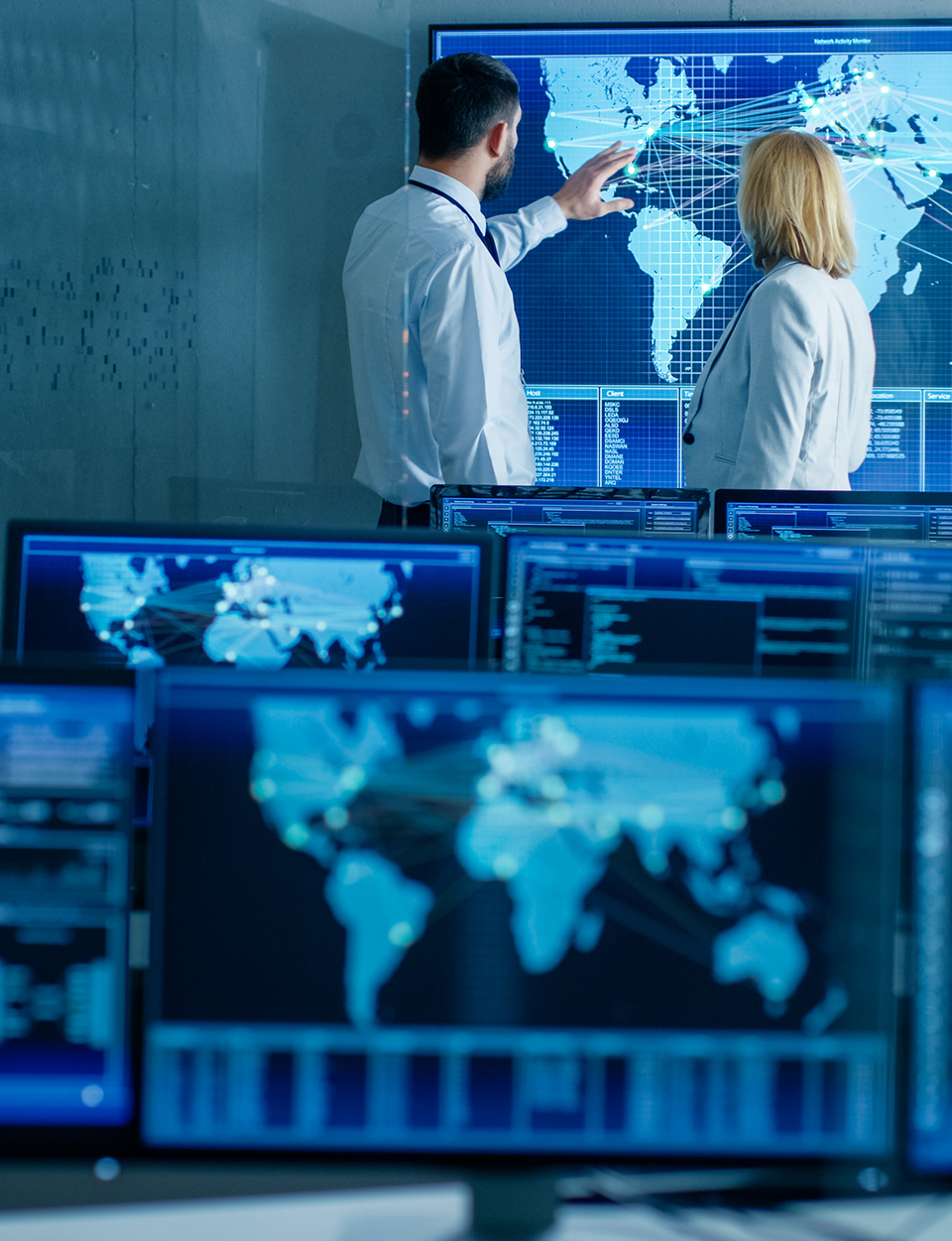 Integrate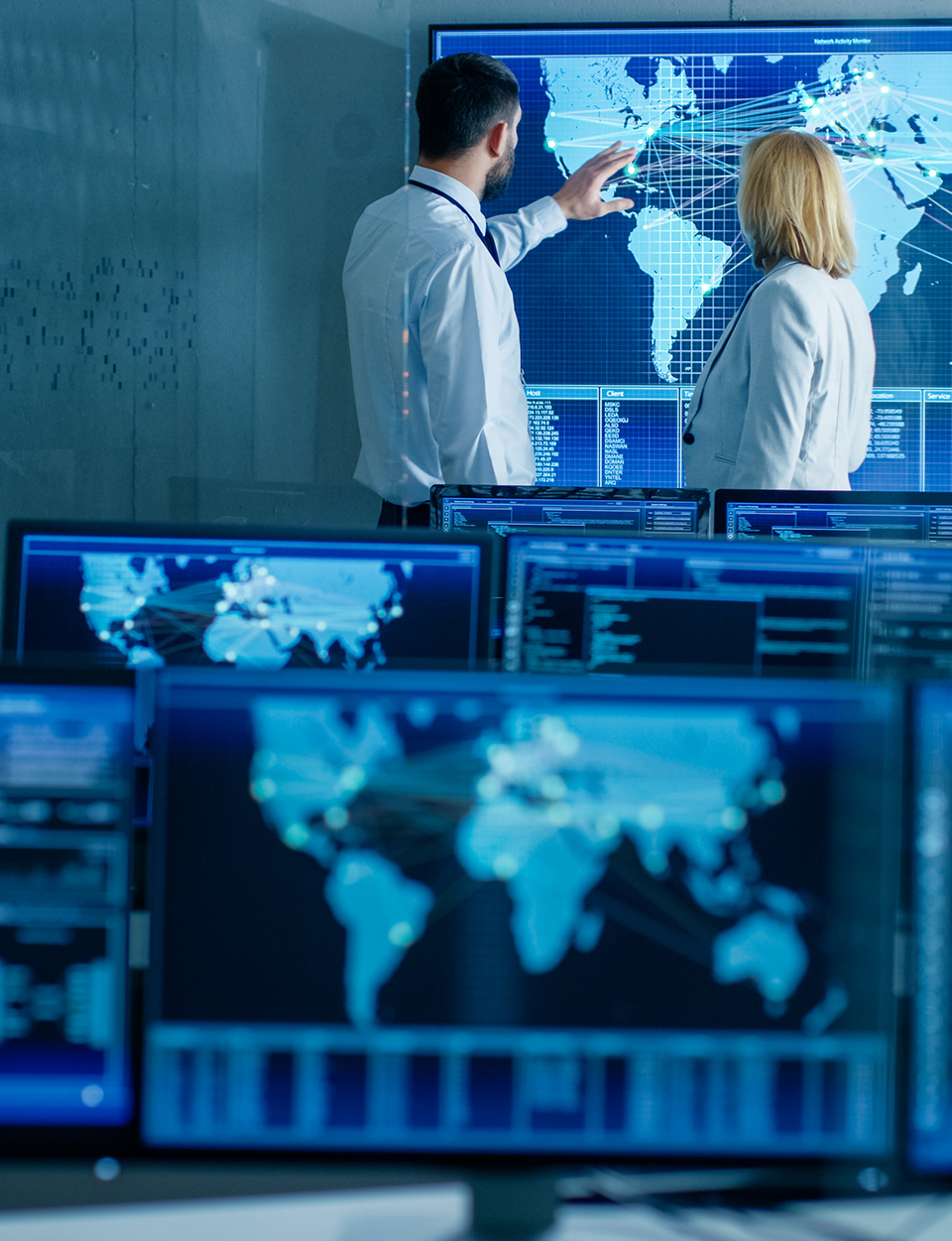 Integrate
Integrate and deliver latest JADC2 technologies to ensure interoperability across air, land, maritime, space and cyberspace domains.
Innovate
Innovate
Lead innovation, enhance and produce emerging technological capabilities to ensure rapid prototyping, integration, and connection of joint, next generation services across all operational environments.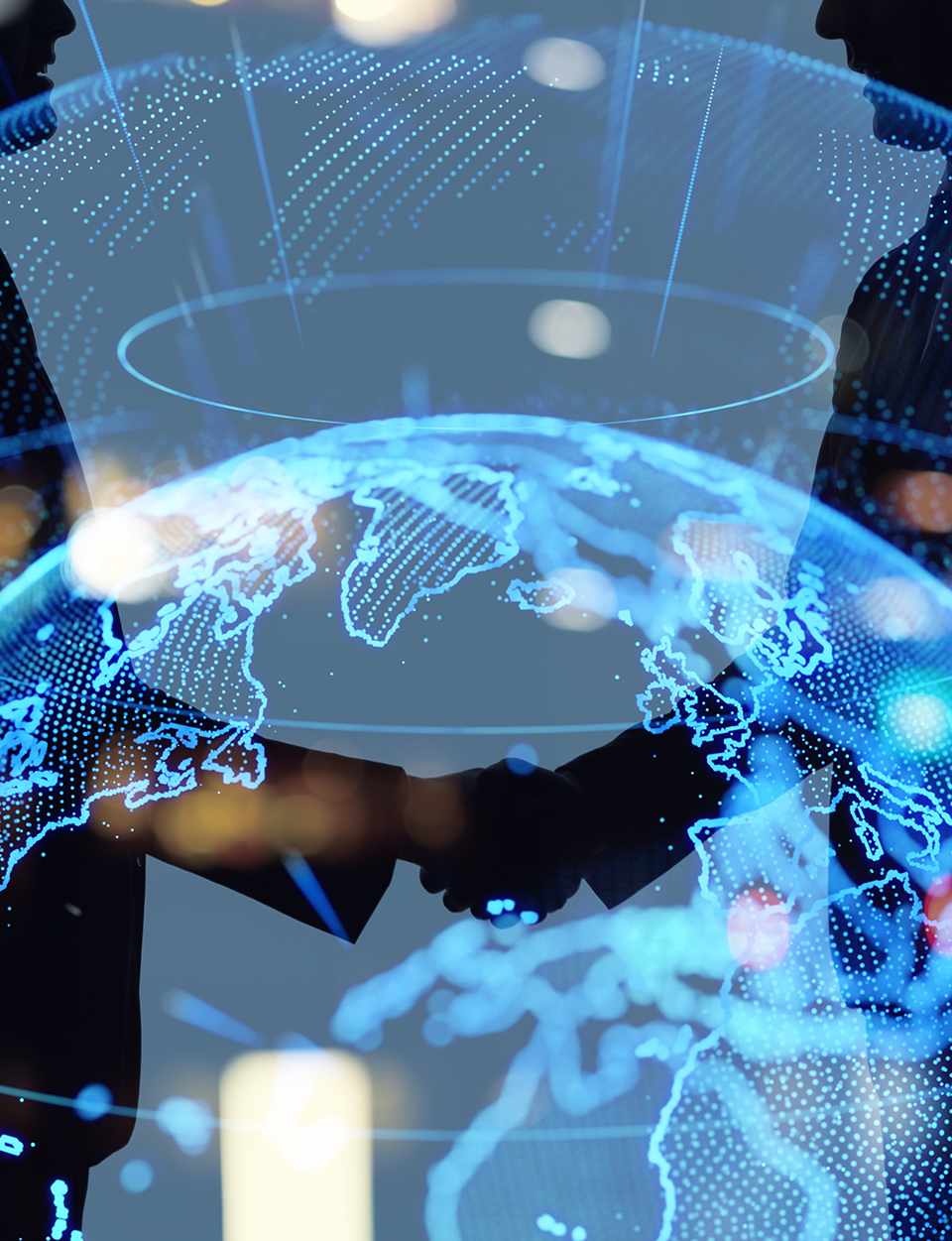 Execute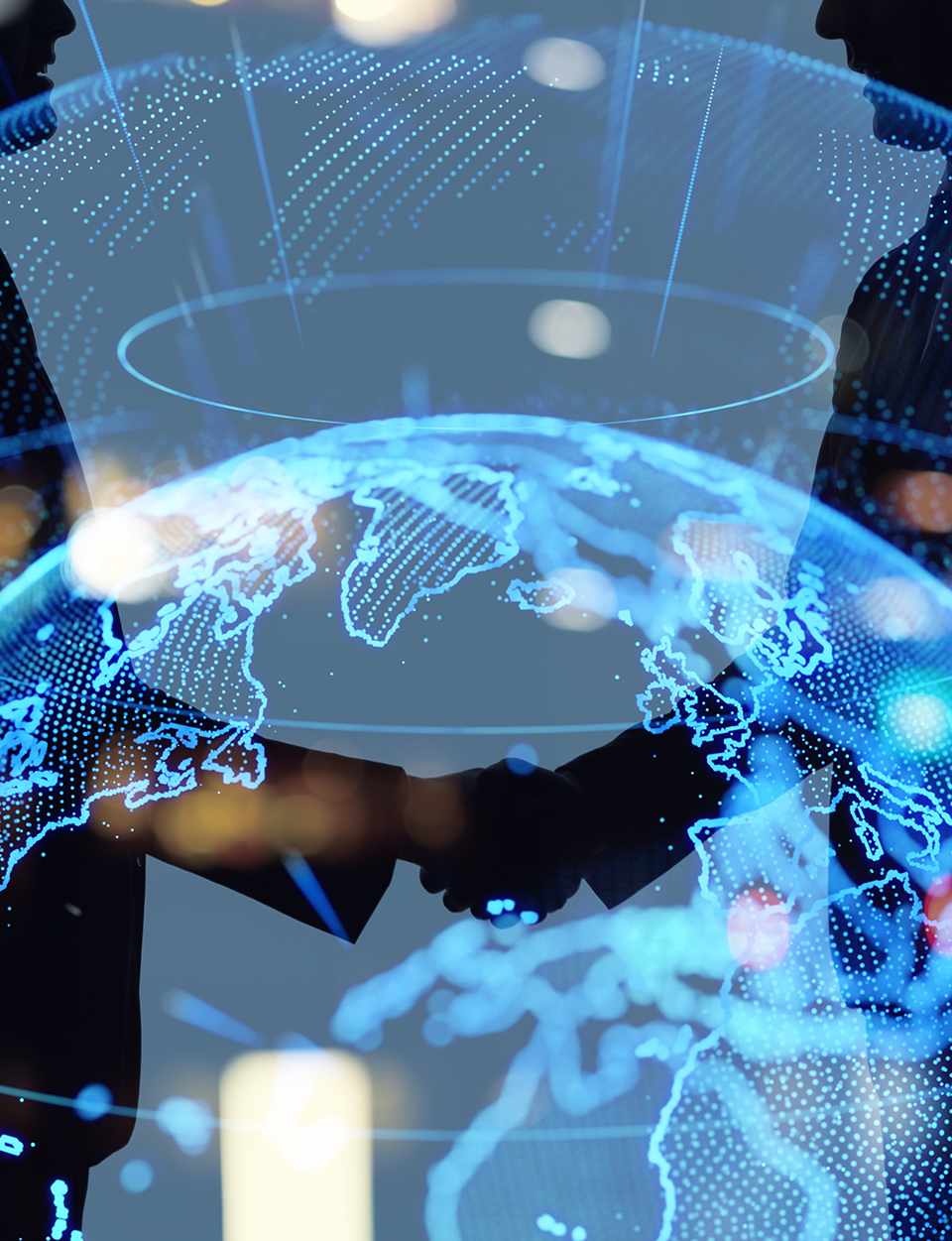 Execute
Foster generational technological advances to meet modern day challenges and execute flawlessly in the most unpredictable and challenging environments.
Discover more capabilities