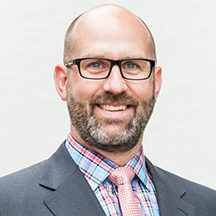 Fairfax, Virginia – August 8, 2019 – Joe Fluet, MAG CEO, has announced the addition of Joseph Reale to the MAG team as Chief of Staff.  In this role, he will provide a range of high level managerial and project support services to the entire executive team, including coordination of staff functions, strategic guidance, managing administrative efficiencies, and implementing strategic priorities in support of MAG's operational objectives. Mr. Reale joins MAG bringing more than 25 years of government services experience focused on new business growth, operations, and strategy.
Prior to his current position, Mr. Reale served as president of Camber Corporation, a wholly-owned subsidiary of Huntington Ingalls Industries.  Before Camber, Mr. Reale was vice president for the Defense Solutions Group at Science Applications International Corporation (SAIC). He has a broad range of experience and capability covering operations, strategy, M&A integration, and change management.
He has a Bachelor of Science in finance from Virginia Polytechnic Institute and State University.
Read his bio here.
About MAG Aerospace
MAG Aerospace, headquartered in Fairfax, Virginia, is a leader in providing and enabling real-time situational awareness to help its customers make the world smaller and safer. MAG delivers full spectrum C4ISR Services (integration, operations, training, and technical services) and other specialty aviation to federal, international, civilian, and commercial customers around the world. MAG's team of 1,000+ professionals operate 200+ manned and unmanned special mission aircraft, delivering ~100,000 flight hours annually on six continents in support of its customers' missions. For more information on MAG Aerospace, please visit www.magaero.com.
Search Posts

Recent Posts