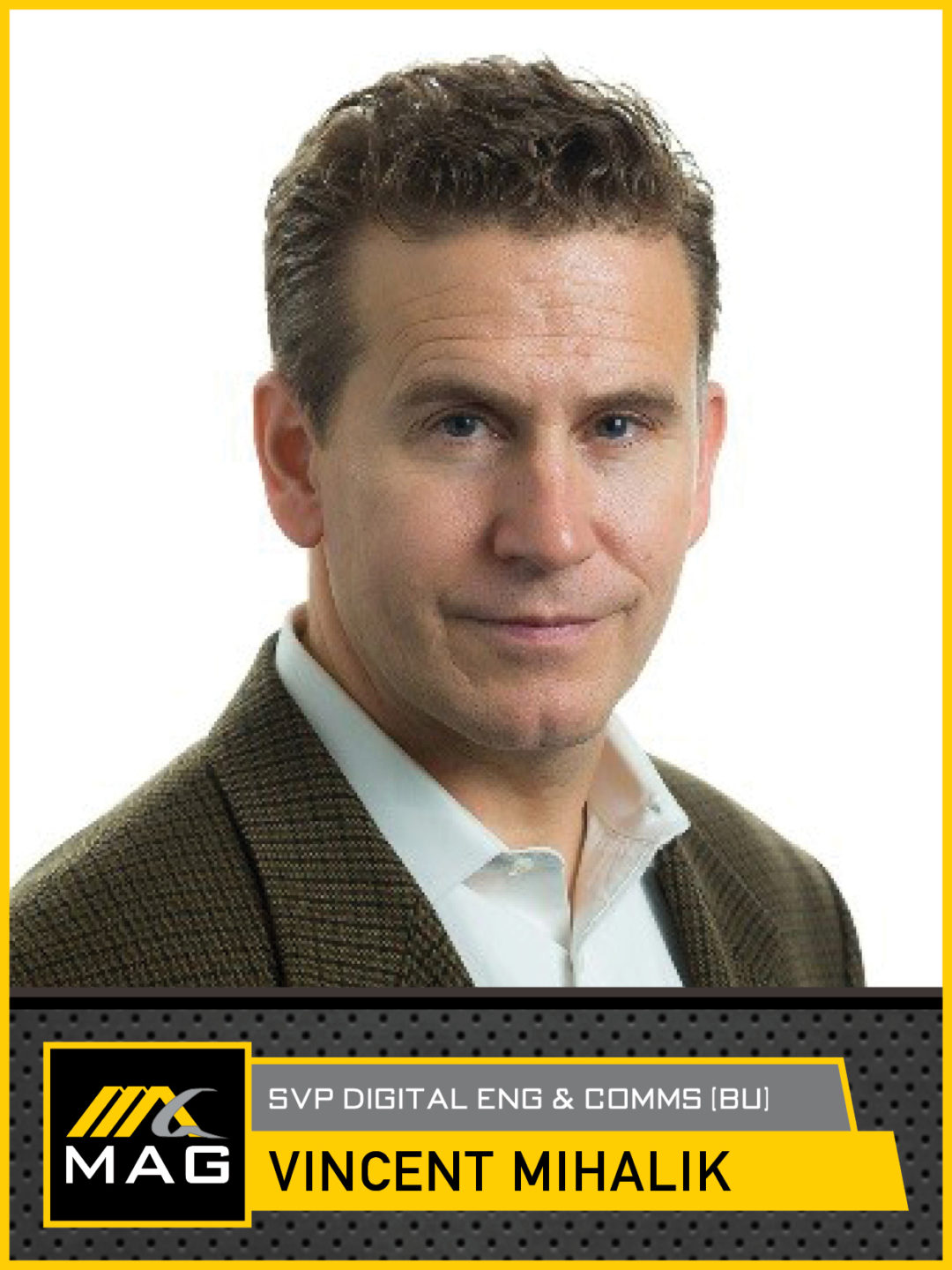 Sr. Vice President | Digital Engineering & Communications (DEC) Business Unit
Vincent Mihalik is an innovation and emerging technology strategist with decades of experience spanning both government and commercial domains. He currently serves as the Senior Vice President responsible for P&L and Strategic Growth for the Digital Engineering & Communications Business Unit within MAG Aerospace.
Notable career highlights include serving as the Digital Mail Program Manager for Congress in the wake of the 2001 anthrax attacks, innovation and emerging technology leader at Gartner, Principal Author and Strategy leader for the National Geospatial Intelligence Agency's first ever integrated Technology Strategic Plan, and Hammer Award recipient while serving as a key member of a government modernization team awarded by the Vice President of the United States.
Prior to joining MAG, Mr. Mihalik held a range of leadership positions spanning operations, strategic growth, and innovation at national security solution providers including Jacobs Engineering, Gartner, and Booz Allen Hamilton. He specializes in go-to-market strategy, mergers and acquisition strategy, strategic initiative campaigns, analytics at the edge, and secure ICS/OT solutions. 
He is also a veteran with more than 35 years of military service specializing in operations, strategic and tactical intelligence, and cyberspace operations. Over the course of his career, he has held key leadership positions serving the Joint Chiefs of Staff, Department of the Navy, and Intelligence Community Agencies.
Vincent holds a Master's Degree in Business Administration from the Johns Hopkins University and a Master's Degree in Strategic Intelligence from the National Intelligence University. He also holds post graduate certifications from the University of Pennsylvania – Wharton School of Business and Massachusetts Institute of Technology (MIT).